Description
Buy Kamagra 50Mg online
Kamagra 50Mg is a trusted erectile dysfunction medication. Blue pill is another name for this medicine. It contains Sildenafil Citrate that helps in improving the sexual strength of men's penis. Erectile dysfunction or ED is a sexual disorder where a male becomes unable to achieve and maintain an adequate erection needed for sexual intercourse. There could be various reasons for ED symptoms such as reduced blood flow due to physical injuries, and certain medical conditions, or there could be anxiety, stress kind of psychological reasons.
How does Kamagra 50Mg work?
Kamagra 50Mg help relax the blood vessels present in the penile region in men, and increases the blood flow to the penis. To work best, you should take this medicine 30 to 60 minutes before sexual intercourse. You can take it with or without food, as your doctor prescribes.
Side Effects
There could be multiple side effects of Kamagra 50MG, some of them could be major, and some minor. Most commonly occurring side effects are- stomach upset, dizziness, flushing (redness and feeling of warmth), blurred vision, and headache.
Major & minor side effects for the medication
Nosebleed
Indigestion
Trouble sleeping
Sensitivity to light
Diarrhoea
Bloody and cloudy urine
Tingling, burning, and numbness in the arms and feet
Uses of Kamagra 50MG Tablet
What is it prescribed for?
Erectile dysfunction, also known as impotence, is a sexual health condition in which a male cannot achieve or maintain a firm enough erection for sexual intercourse. The sexual health condition in men occurs as a result of reduced blood flow to the penis. This could be due to physical issues such as an injury; diseases such as benign prostatic hypertrophy (enlargement of the prostate gland), diabetes, neuropathic pain (nerve pain), prostate cancer; or psychological issues such as tension, depression, anxiety, and so on. Smoking, and drinking may also contribute to ED. This medicine treats erectile dysfunction effectively, and for better results you must consult a doctor.
Precautions-
Kamagra Tablet is recommended only for men. It is recommended that women and children should not use this medicine. People with heart and kidney problems should avoid using this medicine as it could be harmful for their heart and kidney health.
Limit or avoid drinking alcohol when you are taking the treatment as it may cause drowsiness. Avert driving or operating heavy machines when you have taken Kamagra 50MG Tablet.
Summary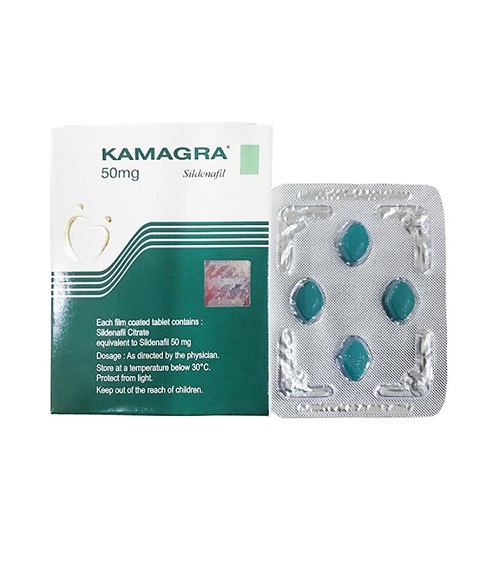 Author Rating





Brand Name
Product Name
Price
Product Availability