Description
| | |
| --- | --- |
| Packaging Size | 1 x 14 |
| Brand | zopisign 10mg |
| Composition | zopiclone |
| Strength | 10mg |
| Form Of Medicines | tablet |
Buy Zopiclone Zopisign 10Mg Tablets online
Zopiclone 10Mg helps treat short-term insomnia. The medicine minimizes sleep onset time and sudden awakening at night. Zopiclone also helps improve sleep maintenance and as such results in sound sleep.
This medicine is not recommended for long-term treatment of insomnia, because it is habit-forming. Take the medication on an empty stomach, and it would be better at going to bed. Consume it at the same time every night as it helps in the maintenance of consistent medicine levels in the body. Follow the dosage and duration mentioned by your doctor for this medicine. Avoid stopping this medicine suddenly as it may worsen your symptoms.
Inform your doctor about your medical history as well as your current medications before taking Zopiclone 10Mg. Informing your doctor will help him to advise medicine uses and necessary guidelines to get healthy sooner. Inform your doctor about your liver or kidney issues as this medicine creates adverse effects on the hepatic system of the body. Do not smoke or drink during the course of the medicine. Pregnant and breastfeeding mothers should avoid taking this medicine, however, if the urge looks more, consult your doctor before consuming it.
Uses of Zopiclone 10Mg Tablet
Helps in the treatment of Insomnia
Benefits of Zopiclone 10mg Tablet
Insomnia Treatment
Insomnia is a common sleeping problem in which patients find difficulty in falling or staying asleep at night. This medicine not only treats insomnia but also enhances the quality of sleep. The drug acts by slowing the activities in the brain and enabling you to sleep properly. A sound sleep gets you relaxed and makes you more energetic. It improves concentration and quality of life at the same time.
Side Effects of Zopiclone 10Mg Tablet
Most side effects caused by this medicine do not need any medical help and vanish as your body adjusts to the dosage. You can meet your doctor if you see the conditions are persisting or worrying you-
 Common side effects of Zopiclone 10mg

Drowsiness
Metallic taste
Bitter taste
Dryness in mouth
How To Use Zopiclone 10Mg Tablet?
Administer this medication as your doctor has prescribed and consumed the suggested doses only. Take the medicine as a whole and ensure you have taken it on an empty stomach.
How Does Zopiclone 10Mg Work?
The medication is a nonbenzodiazepine hypnotic and it works by regulating the GABA receptor and relaxing the nerves and brain. This is how it helps you to fall asleep.
Frequently Asked Question (FAQ) About Zopiclone 10Mg
Q1. Does the Zopiclone 10Mg tablet have a risk for abuse?
A. Yes, the Zopiclone 10Mg Tablet can be abused. The dosage, duration of treatment, and concurrent usage of another psychoactive drug all raise the risk of drug misuse. Patients with a history of mental illnesses alcohol addiction or drug misuse are also at a higher risk.
Q2. What signs indicate a Zopiclone 10Mg Tablet overdose?
A. The following symptoms of a medication overdose include feeling disoriented, sleepy, and possibly going into a coma. Additionally, it may cause hypotonia (a reduction in muscle strength), lightheadedness, dizziness, or fainting.
Q3. Can I use a Zopiclone 10Mg Tablet with alcohol?
A. While taking a Zopiclone 10Mg Tablet, avoid drinking alcohol in excess, a moderate amount of alcohol can be taken, but that too is not very favorable for health concerns. Alcohol may intensify the effects of a Zopiclone 10Mg tablet and cause you to sleep for extended periods, making it difficult for you to wake up or breathe normally.
Summary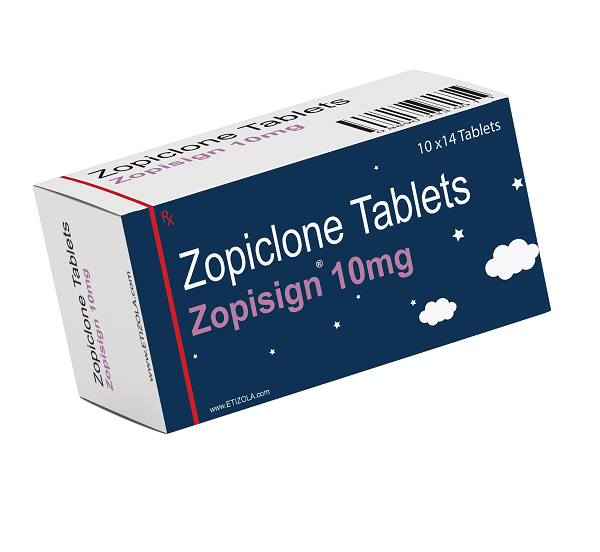 Author Rating





Product Name
Price
Product Availability